Qualified Auto Accident Lawyers in Parkersburg, WV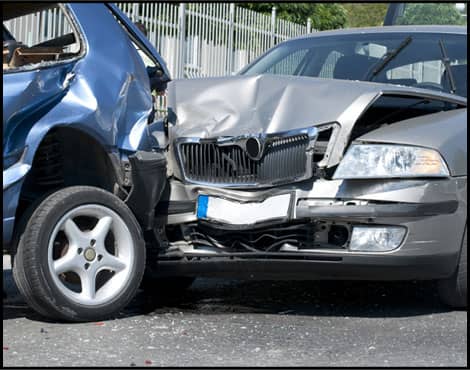 Auto Accident Personal Injury Representation in WV and Ohio
A motor vehicle accident can happen almost any time of the year, caused by weather, operator negligence, or the roadway. It can be a hassle to deal with the investigators, insurance companies, repairs, and other aspects related to the auto accident. There may even be an element of trauma to deal with for you or a loved one, which detracts from your ability to handle daily things that you could do before. At times like these, it helps to have the support of a law firm who will work to alleviate some of the disruption caused by the accident. For more information, call Summers & Associates and Associates at (304) 420-0975 or email [email protected].
Our History Representing Auto Accident Victims
The lawyers at Summers & Associates have extensive expertise when representing car wreck personal injury victims. Our qualified lawyers, William B. Summers, Robin S. Bonovitch, and Dustin N. Shirmer can work on behalf of these victims in both Ohio and West Virginia. Also, it is important to note that we not only take serious injury cases, but we take all cases large and small. Everyone deserves representation. Consider some of the car wreck litigation cases we have handled:
Jason Sowards (policy limits)
Connie Dale (policy limits)
Eric Taylor (Ohio mva/large settlement)
Bill Baxter (minor mva/filed suit; settled with bi and uim at mediation)
Trust Our Lawyers to Recover the Damages Clients Deserve
Since our firm began, we have taken pride in getting money for our injured clients. Car wrecks and other auto accidents are the most common personal injury cases we handle, so we possess unmatched experience. Our team of experienced lawyers look forward to representing drivers in the Mid-Ohio Valley and beyond. When residents of the region and their loved ones find themselves in auto accidents, they trust Summers & Associates.
Visit Our Law Office in Parkersburg After a Car Wreck
When Mid-Ohio Valley residents suffer a car wreck or other auto accident, they have easy access to Summers & Associates. Our office on Dudley Avenue in Parkersburg is close to clients in both West Virginia and Ohio. Our team meets with clients face-to-face and discusses legal options to help them receive proper compensation. Give us a call today to set up an auto accident consultation.